Materials
With fast availability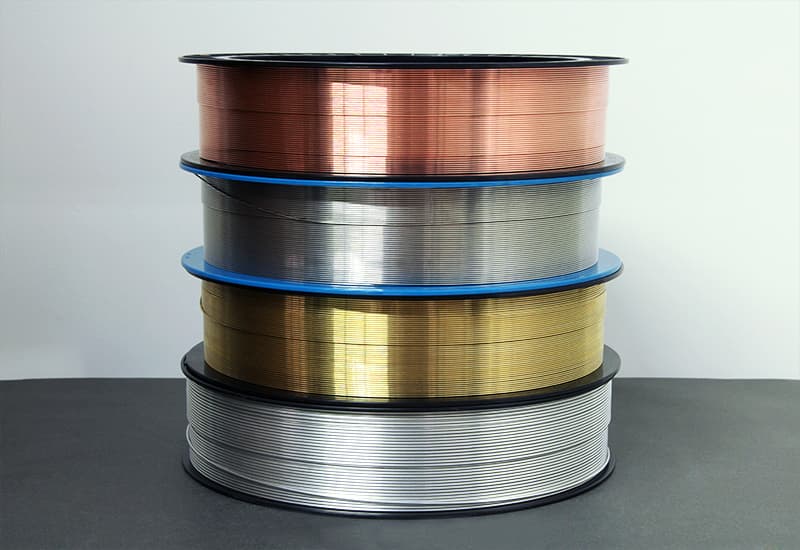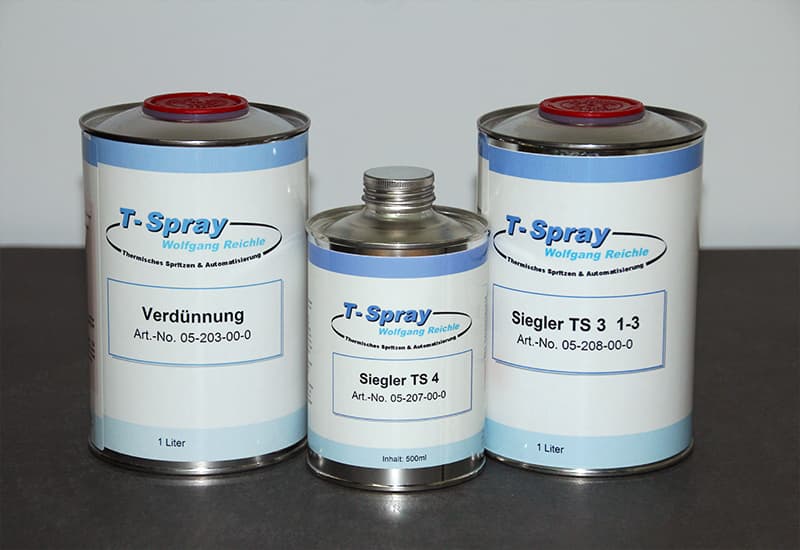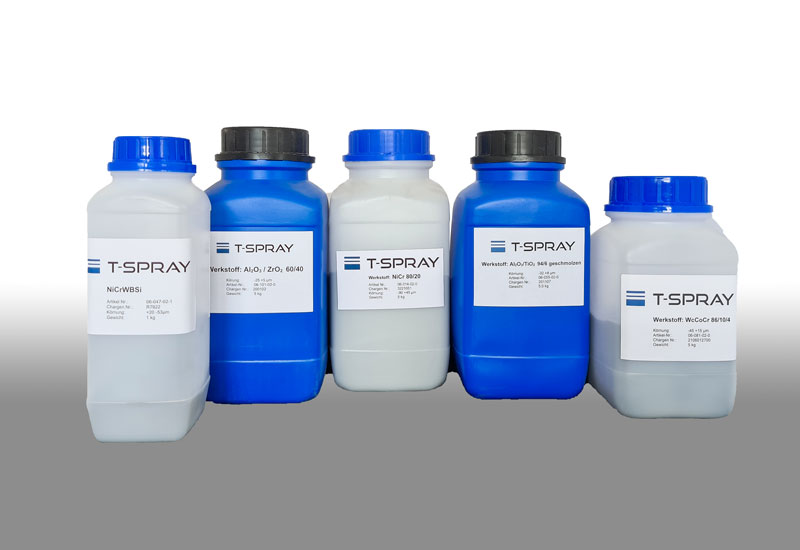 We offer a wide range of spraying materials with fast availability. On request we deliver special wires with specific properties in terms of composition and dimension in order to fit your specific application. For all materials we provide test certificates in 3.1.
Wires

:

NiAl 95/5, NiCr 80/20, NiTi 96/4, AlBz8, CuSn6, FeCr, 13% Cr, 19% Cr, 29% Cr, Zn, Inconel 625, Hasteloy C, molybdenum, cored wire (seamless and seamed), etc.
Powders

:

Metals (Cr steel, Cr-Ni steel, NiAlMo, NiCrBSi, Zn, CuSn, AlBz etc.), ceramic (Al2O3/TiO2; Cr2O3, Cr2O3/TiO2, Cr2O3/SiO2/TiO2), plastic (PA, nylon)
Sealant
Short processing time from order to delivery – that's our goal.
Order materials
Order your required materials quickly and reliably: