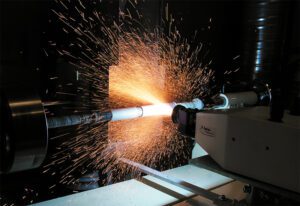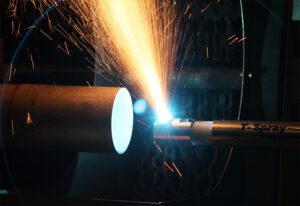 Thermal spraying processes and automation for the industry
The T-Spray GmbH is a specialist auf dem Gebiet der thermal spraying processes: arc spraying, flame spraying, plasma spraying an hvof spraying.
Individual support and advice
customised automation device
Fast response due to short lead times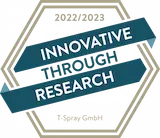 Development, manufacturing and sale of arc spraying systems
Providing technical advice regarding application technology of our customer
Customized development of coatings and materials
Automation equipment for thermal spraying
Distribution of spraying materials: wire and powder
Sale of spare parts and componentsfor arc, flame and plasma systems
Development and modificationof spraying systems and components
1. Inquiry
With our form you can send your request to us in a targeted manner.
2. Personal advice
In a joint discussion, we determine your needs and coordinate the further procedure
3. Development/ Manufacture
Now experiments are carried out, systems developed or material produced. Always in view: Your needs.
4. Delivery
We deliver your product on time and according to high quality standards.
Many years of experience in the field of thermal spraying and automation
Customised solutions, adapted to your needs.
Plan – Build – Run: Solutions from concept, through design (3D), production and assembly to the start up of the system – everything from one source
Good networking with our partners in manufacturing and plant construction
Direct customer contact and consulting
Innovative system solutions
See for yourself and get in touch with us.